The last two years – a drought and the infamous dairy debacle – have taken their toll and not just on my hip pocket. Unless there's change, my cheque book is likely to grow cobwebs for up to a decade. Sounds melodramatic? Not really.
My reasoning is this: first, we need to recover the equity lost over the last two years.
Second, we need to catch up on the maintenance we couldn't afford to do over the last two years.
Third, I want at least another $100,000 in equity as extra protection. Interest rates won't always be this low and, when they rise, another shock of this magnitude could be devastating rather than debilitating.
It all adds up to roughly $300,000 in profit to make up before I have an appetite to invest in any project that takes more than a year to break even. And that will take me years and years to accomplish.
If other farmers have the same attitude, we will continue to see Australian milk production stagnate.
The problem with this is that the processors have been investing in hundreds of millions of dollars worth of new stainless steel that requires enough milk flow to make it efficient. Time and time again, they have said growth is the only way to return the maximum price to farmers.
Do we have the start of a vicious circle? I hope not to hear the processors blaming a low farm gate price on inadequate utilisation of bloated stainless steel created by a low farm gate milk price.
Making me even more risk averse is the lack of definitive action to prevent this happening all over again.
Both the big processors, MG and Fonterra, have pledged to be more transparent and that's a good first shuffle. I say "first shuffle" because to call it a good first step would be overstating its importance. We need a game-changer.
MG has commissioned a price review that will consider farm gate price models from around the world. At the same time, the Bonlac Supply Company, which represents farmers supplying Fonterra, also announced it would present alternatives early this year. Will these be the game changers we need?
I suspect not. The game changer we need is one where risk is shared along the supply chain rather than simply shifted onto farmers.
After all, while the current system is a legacy of an industry dominated by strong co-operatives, it's also a marvellous "magic pudding" business model for corporate processors.
Consider this recent ACCC submission by Warrnambool Cheese & Butter's new owners, Saputo: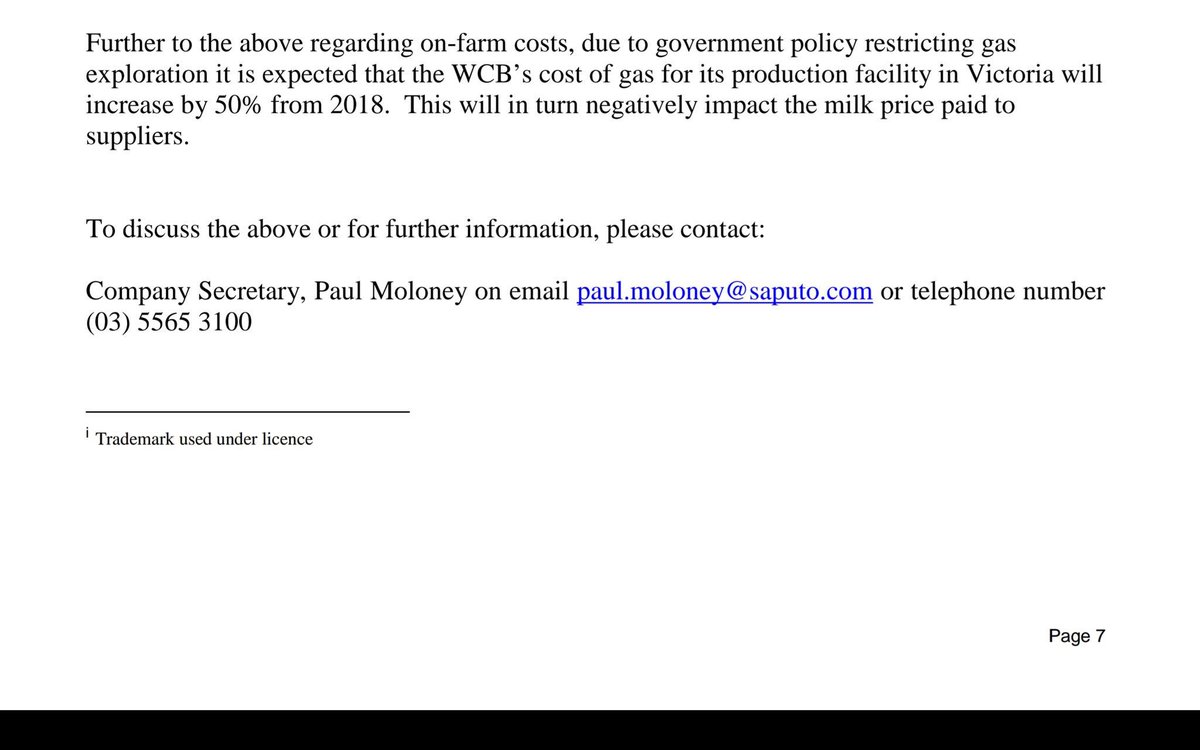 In February, Saputo announced a quarterly profit of C$197.4 million. I'm not sure why it feels it is appropriate to make Australian farmers responsible for its inability to negotiate a better energy contract. But it does because it can.
It serves as a timely reminder that the push for farmer prosperity has to come from farmers.